So You Think you Can Hack?
Prove your programming skills alongside hackers, developers, and artists at our upcoming hackfest, Hack the Arts! We are partnering with Rocky Mountain Ruby Conf, SparkFun, and the Colorado arts community to bring you our next and most creative hackfest to date. Create the next great app, or go code-poet style simply hacking to your heart's content. The rules are simple: teams form night of and the same goes for your code. In three hours or less, you are going to create a web or mobile application in a tech stack of your choosing while accomplishing the challenge for the evening: marrying technology and fine/performing arts.
Performing and fine art communities often face a lot of technical challenges. Could you improve lives leveraging technology and art? What about exposing more audiences to art? Could you innovate and change the way that art is interpreted or presented? These art communities want to know: Opera Colorado, Boulder Museum of Contemporary Art, The Colorado Symphony, Block 1750 (who will give a special performance during the evening) and more will be here sharing their challenges and data.
Check out Block 1750 who will be performing at our hackfest!
SparkFun is also donating hardware for teams to keep to make the evening more interesting – MaKey MaKeys and LilyPad kits. Seriously, this is a hackfest you don't want to miss. Winners are also going to receive a cultural package, including tickets.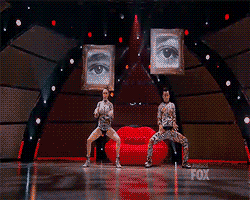 In the midst of all the tech excitement, our offices will be transformed by the work of Colorado's arts community. Aside form live performances and an art walk, we'll even have a sound pad for you to experiment with. Additionally, there'll be a live demo of Loopy, a music mixing app featured on the Jimmy Fallon show. 
Come early for pizza and beer. Doors open at 6:00 pm, with hackers coding for three hours and group presentations begin at 9:30.
Thanks to our sponsors and art communities