Devopsdays Pittsburgh 2014 was a short but sweet two day event, which included great talks, good food, and awesome people. I wasn't quite sure what to expect at a devops conference, but it seemed like there was something for everyone; talks ranging from deployment strategies all the way to similarities in devops and coal mining.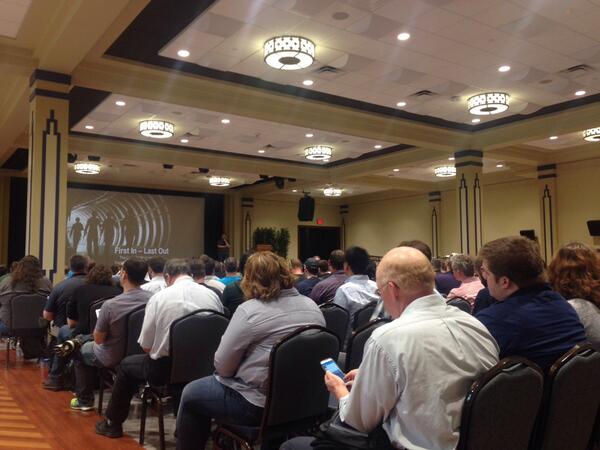 The Talks
Here are a few of the talks that I enjoyed:
Kevin Behr spoke on First In Last Out, where he related the roots of devops to coal mining. It was interesting to see the parallels he drew between the two. Small history lessons and examples really added to the presentation and brought it all together.
---
Brian Nuszkowski's talk, Handling The Rush, combined load testing tactics with hilarious real world situations drawn from his own experience. He gave some great pointers on how and when you need to be load testing your app. But what I really enjoyed were the stories of down time situations that had the entire audience laughing out loud. (This video begins at 10:45)
---
I was really interested in Carol Nichols talk called How is ChatOps Formed? At Sprintly we have been considering moving to a ChatOps style deployment, so it was very relevant to us. Her presentation outlined some important factors to consider when moving Ops into a team chat environment.
---
Joe and I had a great time at Devopsdays Pittsburgh and I'm looking forward to attending any future Devopsdays events.